Read how to evaluate each investment policy statement and revamp it if needed.
Get to know the governance documents.
In a perfect world, a foundation's existing IPS will already be in line with your organizational goals. But what happens if it's not? What if you find an IPS that is outdated, poorly developed, or in conflict with your mission or the foundation's current goals?
Our research uncovered a good set of ideas to help you press each foundation's IPS to the mat, get it in shape, and align it with your organizational goals and mission.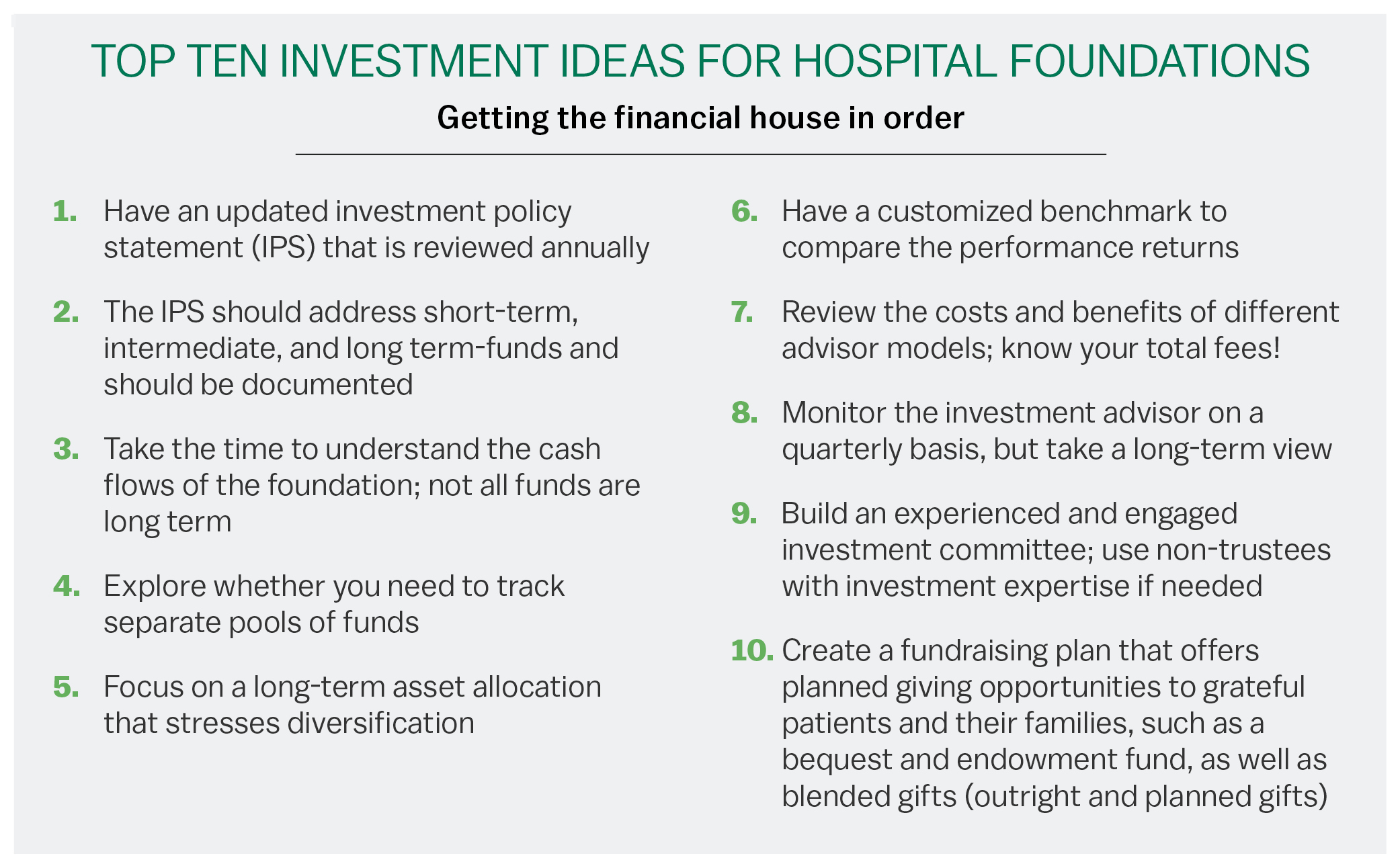 Take action.
If you find an IPS in need of revamping, there is no need to guess the best way to get that done. What's important is that it gets done effectively in order to minimize wasted time and resources, and that it's aligned with your organization's mission and vision. Contact your Healthcare Relationship Manager to continue the conversation.
Disclosures
This article is for informational purposes only. It is not designed or intended to provide financial, tax, legal, investment, accounting, or other professional advice since such advice always requires consideration of individual circumstances. Please consult with the professionals of your choice to discuss your situation.