Learn about mortgage forbearance and how it affects you.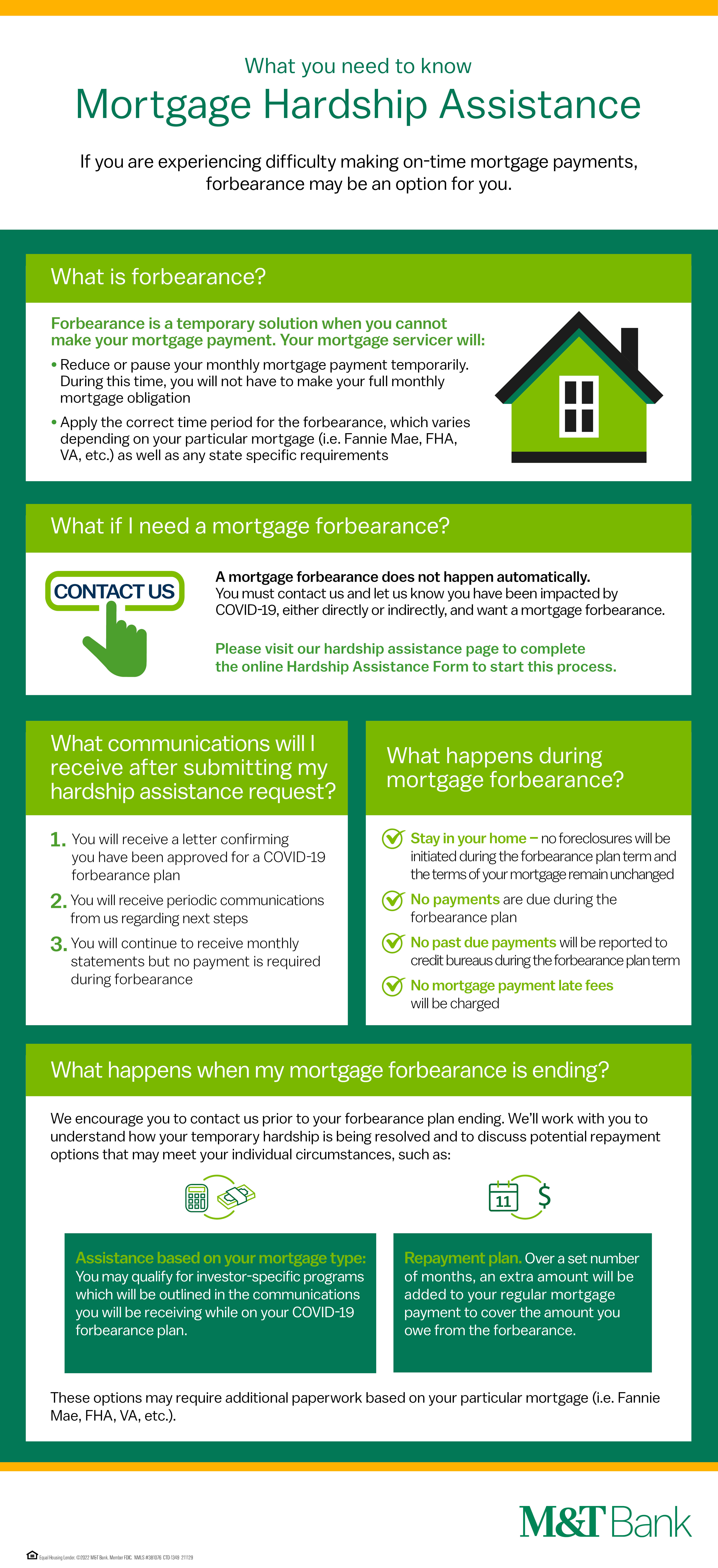 For additional financial education resources for homeowners, visit our Financial Education Center.
Disclosures: 
This infographic is for informational purposes only. It is not designed or intended to provide financial, tax, legal, investment, accounting, or other professional advice since such advice always requires consideration of individual circumstances. Please consult with the professionals of your choice to discuss your situation.