Online mortgage applications transform the mortgage pre-approval process from complex and cumbersome to simple and convenient. Whether you're buying or refinancing a home, see the difference—and get the answers you need in minutes.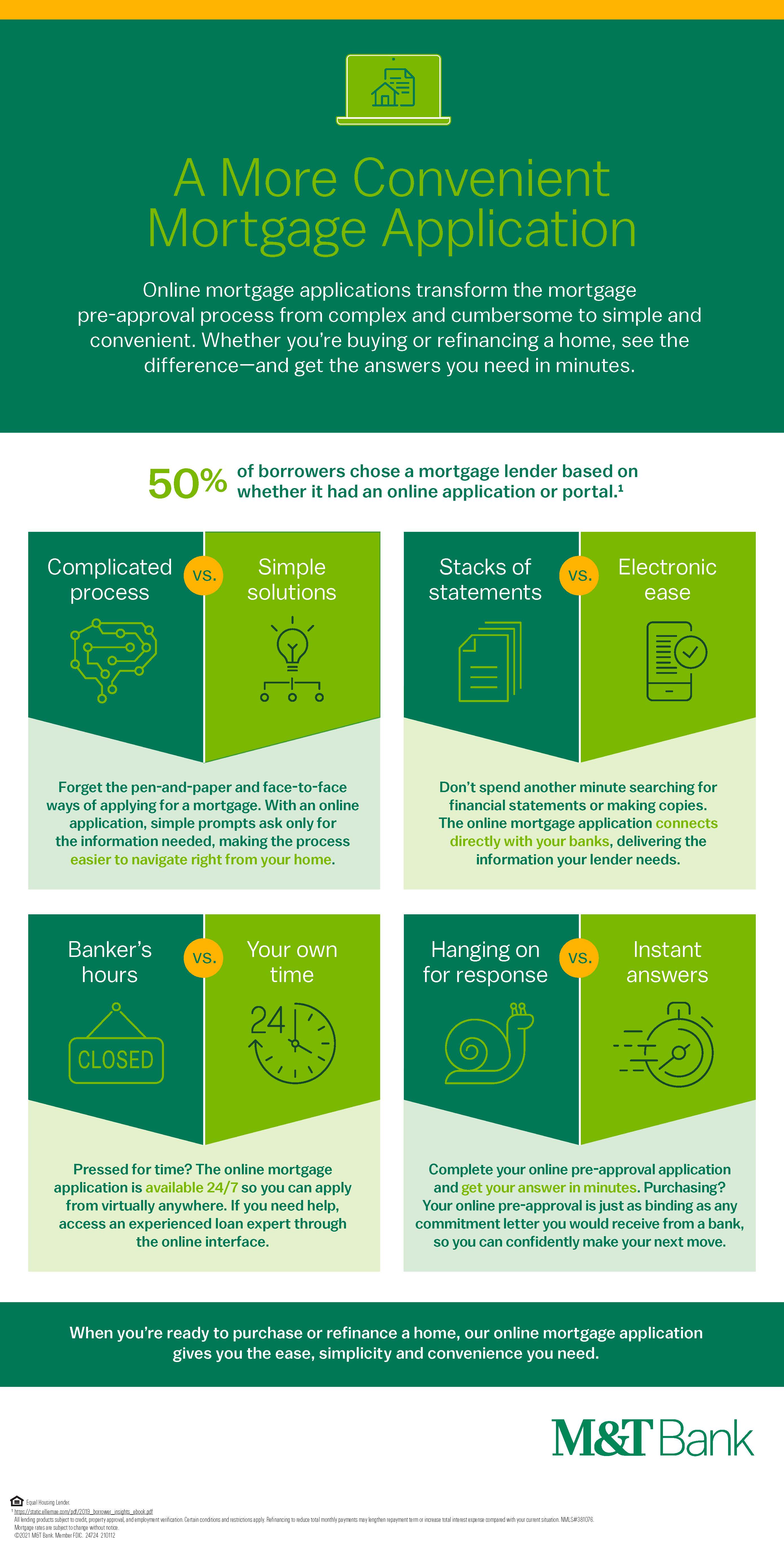 Apply online or contact a loan officer to start your mortgage journey.
For additional financial education resources for home buyers, visit our Financial Education Center.
---
Disclosures:
All lending products subject to credit, property approval, and employment verification. Certain conditions and restrictions apply. Refinancing to reduce total monthly payments may lengthen repayment term or increase total interest expense compared with your current situation. Mortgage rates are subject to change without notice.
This article is for informational purposes only. It is not designed or intended to provide financial, tax, legal, investment, accounting, or other professional advice since such advice always requires consideration of individual circumstances. Please consult with the professionals of your choice to discuss your situation.
© 2020 M&T Bank Member FDIC NMLS#381076